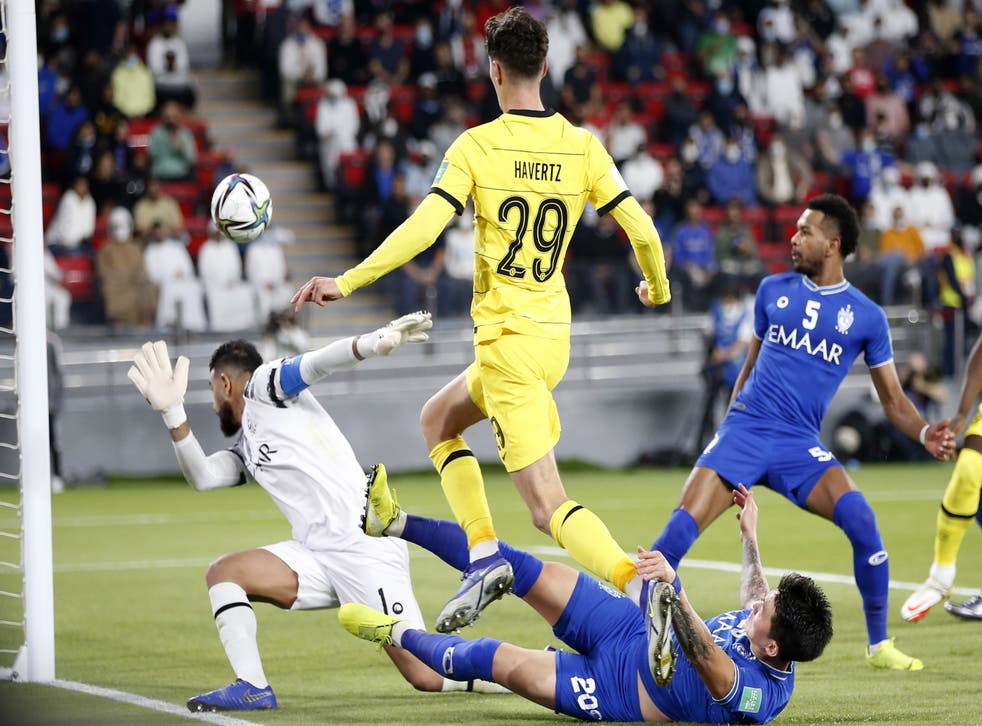 Chelsea reach the final of the Club World Cup, as predicted, but just not in a manner they would have expected.
The European champions were made to work embarrassingly hard against Saudi Arabia's Al Hilal for an underwhelming 1-0 victory, secured by Romelu Lukaku. The fact the striker had again scored – his first in a month and only his second in 2022 so far, the other against Chesterfield – was one of the few positives, but the game mostly showed why Chelsea had at one point considered Al Hilal manager Leonardo Jardim as a potential candidate for the Stamford Bridge hotseat.
There remain some concerns for the team, as the absence of Thomas Tuchel again brought an absence of any kind of conviction against very moderate opponents.
Al Hilal almost followed League One's Plymouth Argyle in forcing Chelsea to extra-time in successive games, and it might have been even worse had it not been for the inspired form of Kepa Arrizabalaga. One of his stops was brilliant, particularly as he was unsighted. Chelsea's problems were all too visible. They still look so disconnected in attack – and that despite the return of Kai Havertz – but now that bit looser in defence.
Whether that is just down to the simple effect of the manager again not being there, having had a positive Covid test, remains to be seen. There is some optimism he may return here for Saturday's final, in the same stadium. Follow analysis and reaction to the match below: